Challenges are an inevitable part of starting or growing a business. To start or grow a business successfully, it is important to do a lot of planning, make financial decisions and, of course, acquire knowledge in fields related to every aspect of your business.
No matter if your business is product or service oriented, most likely you would need to learn more about labelling. All businesses can benefit from using high-quality labels in some form or another. Professional labels can strengthen your brand identity and promote your products, or help you organize, keep the organizing system going and provide clarity and order. Either way labels are an important part of any type of business.
What type of labels should you choose for your business?
Finding the most-efficient type of labels means choosing the right material, appropriate adhesive, most effective color, coating, durability etc. This could be the key to a successful and well-organized business.
However, if you do not have much time for research, but you're looking for quality, durability and performance and want to make sure you stay on the safe side and choose labels that will meet your needs and fit your custom application, opting for polyester labels would be the right call.
Polyester labels resist moisture and water, scuffing, tearing and smudging, and are made of very durable polyester to stand up against harsh outdoor conditions, rough handling, repeated usage without falling off your package, product, box or any surface it was applied to.
They are also oil and chemical resistant, withstand extreme temperatures and are trueblock meaning they cover up everything underneath the applied surface.
Polyester labels for custom applications: 5 situations to use polyester labels
Being stronger and more durable than other label materials makes polyester, or otherwise known as polyethylene terephthalate (PET), suitable for versatile label applications and various situations. Here are 5 situations when it's best to choose polyester labels:
Outdoor labeling
Polyester outdoor labels withstand all types of harsh conditions such as extremely low or extremely high temperatures, moisture, water etc. If your products or any type of inventory is exposed to the elements most of the time, choosing polyester labels with durable adhesives will ensure your marketing investment is protected for a long period of time.
Labeling assets that are exposed to wet conditions
The highest quality polyester material comes in very handy for labeling products, assets, equipment etc. exposed to wet conditions. Durable and fade-resistant, the waterproof polyester labels will endure any wet environment and will stay intact for a long time. Your products and packages will look as good as the day you applied them labels.
Industrial Labeling
Though simple in design industrial labels must be as durable as possible. A missing label or mislabeled goods may threaten the safety of the employees. Industrial surroundings most often require labels to withstand extreme conditions, hence, polyester labels with their specific performance and durability characteristics are a great choice for chemical companies and other industries that require scratch, tear, heat and water resistance. Designed to adhere to problematic surfaces and being suited to harsh environments, polyester labels can be used for drum and container labeling, laboratory labelling, factory and machinery labelling and more.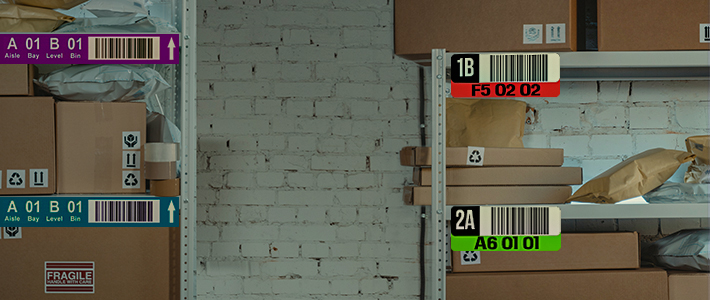 Warehouse labeling
Any successful warehouse management has a well-established warehouse labeling system. Proper warehouse labeling is important in order to streamline warehouse organization and make sure the goods and assets can be easily identified. As warehouse labeling means labeling racks, pallets, floors etc. you need to make sure the labels won't fall off after rough handling. Using polyester labels in these situations is a safe way to ensure they stay in their place. This is why polyester barcode labels and polyester asset labels are the ideal way to manage and identify different equipment and electronics and other valuable inventory.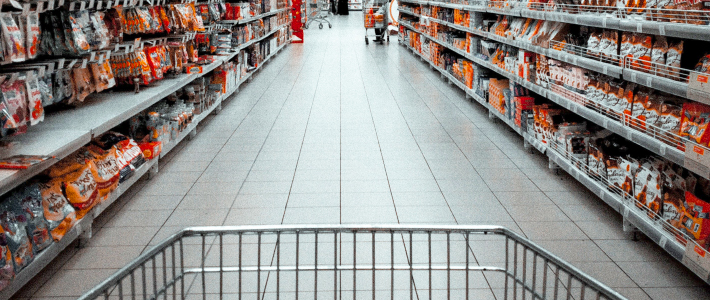 Branding and labeling
To stand out in the market, businesses need to build a strong brand. And professional looking labels are an essential element in product branding.
Product labels printed on polyester high-quality label material are durable and resistant to heat, water and other factors and will make sure your product looks its best and stands out from the crowd.
Choosing and Printing Polyester Labels
At Polyester Labels we produce high-quality polyester labels that will ensure your product looks appealing even after rough handling.
Our polyester labels come in a wide variety of sizes and shapes for any application. Whether you need polyester labels for your product or organizational purposes, we can print custom polyester labels for any of your needs. Contact Polyesterlabels.org print experts team and let us help you make the perfect choice.